​College and career research
College Career Assignment
All Files are below - just click and print!
1. 4 year plan must be filled out entirely - you must include at least 2 Honors and 1 AP course
​2. College Research Handout - must be filled out completely (if you didn't get a great first score, you can complete it, highlight the new information and leave a note at the top of the page for us to 'regrade'. If you don't do that, we won't regrade!!
3. Journal - with all of your original research done in Cornell note style.
4. Annotated instructions for the One-Pager - REMINDER! To annotate means you must have highlights, underlines and information in the margins that show you understand what is expected.
5. Your one pager - on CARD STOCK - with all of the information requested.

**YOUR INFORMATION MUST BE COMPLETE, ACCURATE, AND NEAT.
**LOOK THINGS UP ON THE COMPUTER! USE TECHNOLOGY TO HELP YOU UNDERSTAND WHAT YOU NEED!
​
Career Projection Component to the research:
Start your career research here:
www.jobs.utah.gov

click on 'labor market'
click on 'labor market' again
scroll down to the bottom of the page and then click on the link for 'occupation comparison chart'
check the boxes that apply
move your curser over the bubbles and learn about career potential.

If you know the college you are hoping to attend, google the school admissions for future students.

www.utah.edu
www.byu.edu
www.westminstercollege.edu
www.slcc.edu
www.usu.edu
www.uvu.edu
www.dixie.edu
http://www.utah.gov/education/colleges.html
---
Powered by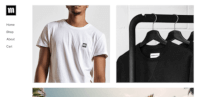 Create your own unique website with customizable templates.