All AVID students are expected to carry a 3" binder and a day planner. This is a non-negotiable expectation to be a part of the AVID cohort. Binders and day planners are checked on a regular basis and are included in the overall grade of each student. Students do not need to purchase a binder or day planner, they are provided in the AVID classroom.
Tips for Using Your Agenda/Planner

􀂾 Bring your agenda book to school and home everyday!!!
􀂾 Make an entry EVERYDAY for EVERY CLASS!
􀂾 Use a consistent format. For example: Class, Assignment, Due Date
􀂃 Write due dates as dates and avoid using things like tomorrow or next Friday.
􀂾 Use abbreviations to save space.
Examples: NH=no homework, T=Test, Q=Quiz, RN=Review Notes, V=Vocabulary
􀂾 Color Code! Each class could be a different color.
􀂾 Use the agenda book to manage assignments and time! Include work or extra curricular activities when planning your use of time after school.
􀂾 Update the status of your assignments. Use check marks when an assignment is complete. Use an arrow when you need to carry an assignment over to another day.
􀂃 Assignments that are carried over should also be rewritten on the next day.
􀂾 Use a large binder clip to keep track of where you are in the agenda book.

Required Materials
The following materials are required in class every day. A lack of materials wastes valuable class time and interferes with success.
• 2 ½ or 3 inch 3-ring view binder
• Dividers (a minimum of 1 per class)
• 2 black ink pens
• 2 #2 pencils
• Zipper pouch to store supplies
• 2 different colored highlighters
• 1 pack of filler paper (college ruled)
• A school provided planner
• 1 USB flash drive (Mrs. P donated one to you!!)

---
Powered by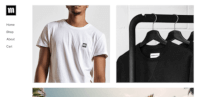 Create your own unique website with customizable templates.